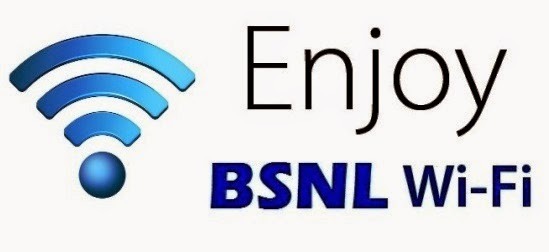 To have a better mobile broadband experience to customers, BSNL plans to deploy Wi-Fi Off load solution on PAN India basis. Wi-Fi Off load solution aims for Off-loading Mobile data traffic from 2G/3G Mobile services whenever mobile users enter into Wi-Fi hot spot zone.
How it works?
When a mobile customers with active data connection enters into Wi-Fi hot spot zone, the mobile data traffic from 3G/2G network will switch to Wi-Fi network.
The Off-loading of data traffic from mobile to Wi-Fi hot spot zone can be both automatic as well as by customer opting for the same.
After off-loading mobile data traffic to WiFi hot spot, mobile users continue to consume their mobile data plan but for accessing internet, they start using robust and high capacity back end connectivity of Wi-Fi hot spot.
Benefits to BSNL & Mobile Customers
Wi-Fi off load solutions once implemented in BSNL, would enable a saving on precious spectrum and a much better experience to mobile users for accessing internet through their mobile device.
See other related News about BSNL Wi-Fi Services below:
Dear readers, please share your views about this Wi-Fi Off load solution by BSNL. Whether this would reduce the data congestion in BSNL's Mobile Data Network?