State run telecom major Bharat Sanchar Nigam Limited (BSNL) is investing over Rs.11,000 crore to improve its network and focus on customer care and service delivery for better service quality and installing mobile towers in Naxal-dominated areas.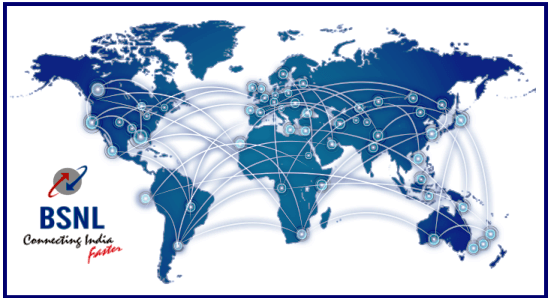 "BSNL and MTNL are taking several steps to enhance revenues through investments to strengthen its network and focus on consumer care and service delivery to improve quality of service," Communications and IT Minister Ravi Shankar Prasad said in a written reply to the Lok Sabha on 25-02-2015.
Both companies have drastically lost their subscriber base mainly due to inadequate investment that led to network coverage issues, inability to compete with private sector telecom firms with regard to marketing and customer satisfaction, he said.
The minister said BSNL is augmenting its mobile network as part of its GSM Phase VII project to create additional capacity of 15 million lines at an estimated cost of Rs.4,804.77 crore.
This will result in addition of 14,421 2G sites and 10,605 3G sites across the country, he said.
Replacement of the entire network of wireline local exchanges by Internet Protocol enabled exchanges and deployment of Next Generation Network (NGN) equipment based on the latest architecture gradually to replace entire legacy telephone exchanges at an estimated cost of Rs.600 crore.
Migration of entire C-DOT (Centre for Development of Telematics) legacy telephone exchanges with technology solutions being developed by C-DOT at an estimated cost of Rs.350 crore for which Memorandum of Understanding has been signed between C-DOT and BSNL, Prasad said.
He informed the house that the government has assigned the work of providing mobile connectivity in 2199 identified locations in Left Wing Extremism (LWE) affected areas through BSNL at an estimated cost of Rs.3,567.58 crore.
Government has also assigned the work of providing mobile connectivity to uncovered villages in Arunachal Pradesh and two districts of Assam to BSNL on nomination basis at an estimated cost of Rs.1,975.38 crore, the minister added.
Regarding MTNL, the minister said, it is augmenting mobile network to enhance coverage and capacity by adding 1,080 3G sites and 800 2G sites in Delhi and 1,080 3G sites and 566 2G sites in Mumbai.
Dear readers, please share your views about the statement by Telecom Minister? Whether these investments will help BSNL to inmprove it's service and subscriber base? Please share your opinions via comments with us.