India's National Telecom Backbone Bharat Sanchar Nigam Limited and India's Largest Mobile Operator Bharti Airtel are likely to sign a PAN-India roaming pact within a month to strengthen their 2G mobile services in areas where either of them is having a weak or negligible presence.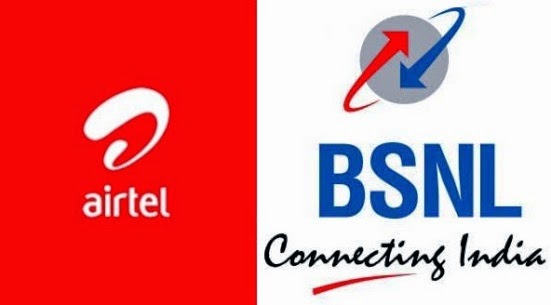 However, Airtel did not comment on this matter. Shrivastava said the deal is a part of the BSNL strategy to spend carefully on building infrastructure and use sharing rules to bring down operational cost besides providing good network to consumers.
Shrivastava also said – "We have made 'co-opetition' (co-operative competition) as one of the key strategies. Under this we are looking at opportunity where we can co-operate with other players to expand our business."
BSNL has already invested about Rs 4,000 crore in the latest network expansion (GSM Phase VII Expansion Project). It is expected to be completed by June 2015.
BSNL's mobile network covers an area of 72 per cent of country's population with 1,10,000 base stations. Wheras Airtel claims its mobile network with 1,42,898 base stations covers an area of 87 per cent of India's population

.
Dear readers, please share your views about this important deal between BSNL Airtel via comments. Whether this will help BSNL to increase it's subscriber base?