Bharat Sanchar Nigam Limited (BSNL) one of the India's leading Telecommunication company has planned to rollout mobile governance services 'Digital Mandi for Indian Kissan' in a big way to tap agri business sector of Odisha state. BSNL has signed MoU with the Agriculture Department of Odisha state for this purpose.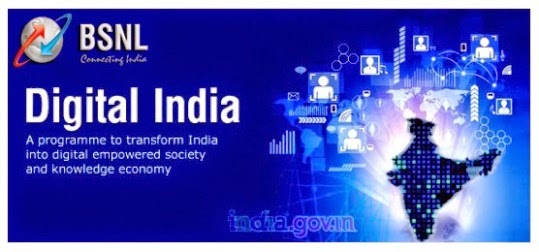 Digital Mandi: It is a unique multilingual multimodal agricultural commodity price retrieval system for Indian farmers. It will provide a registered farmer alerts through SMS and / or Voice on his mobile handset about selected mandi rates of selected crops.
To avail this service, farmer will have to register either through the help of officials available in Mandi (assisted mode) or directly through the mobile handset by SMS or BSNL WAP portal.
Mr.Anupam Srivastava, Director (CM) BSNL Board stated that the system has been developed by BSNL along with IIT Kanpur which will provide latest information to farmers about the local market rates of different crops and will also assist them to decide the correct rate and right time to sell their produce. This service shall be made available on subscription basis at very economical price.


The service is really helpful to Indian farmers and we may hope similar service would be launched by BSNL in all other states also.
Dear readers, please share your views and opinions about this new M-governanace initiative by BSNL along with Odisha State Government.