India's Largest Landline service provider Bharat Sanchar Nigam Limited (BSNL) is all set to launch
the Next Generation Smart Landline phones. The telecom giant has been upgrading it's landline network to the Next Generaion Network(NGN) in a phased manner across India.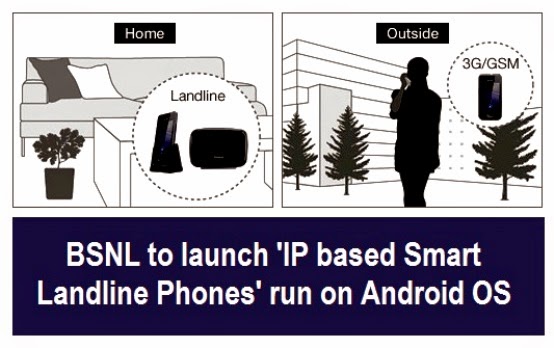 As per sources, BSNL in an attempt to enhance its landline business in the country, is now testing the next generation Smart landline phones. These smart land phones will have capability to run applications like Facebook, WhatsApp, banking apps and many more.
Shri. Mahesh Shukla, Senior GM, BSNL said – "BSNL is the only telecom company in India to introduce Smart landline
service." He also added that the tariff details of the
service will be announced later.
As per media reports, BSNL is currently testing it's prototype in Hyderabad and BSNL intends to introduce the device initially across 40 cities in the country. To facilitate the new service, telephones exchange are now in the process of being upgraded to IP based exchanges and which would start operating in March.
Dear readers, whether the proposed Smart Landline phones will help BSNL to boost it's Landline businees in India? Share your views via comments with us.