Choose your Mobile Number Portal was initially
launched

by State run PSU Bharat Sanchar Nigam Limited (BSNL) in the year 2011. BSNL happened to be the first Telecom Service Provider to launch such scheme.
This scheme allows any mobile users to select new
BSNL Prepaid / Postpaid Mobile Number (Normal / Fancy) by their own choice
from the available list of mobile numbers through Online Portal :
http://cymn.bsnl.co.in
Under the scheme one can choose a mobile number of his/her choice/ liking directly through BSNL website or through SMS.
The scheme is getting overwhelming response from public at large as the service is without any extra charges. BSNL regularly adds good number of mobile numbers in the list to choose from. Hence the prospective customer has a wide range to choose a mobile number of his/ her choice / liking.
Director (CM), BSNL Board ShriAnupam Shrivastava said 'the scheme is open & one can choose a mobile number of his / her liking from the available numbers without any extra charges by just visiting website http://cymn.bsnl.co.in or through SMS'.
Procedure to Choose Your Own Mobile Number Online (Choice / Fancy)
Select respective circle for getting the Choice / Fancy Mobile Number.
Now, use the mouse and drag to unlock the screen.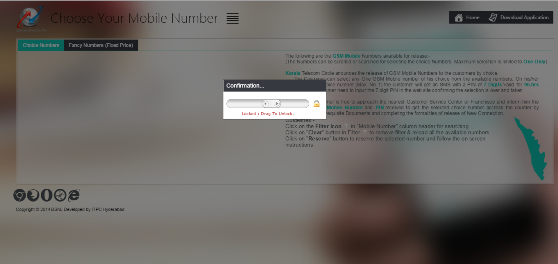 Then select Choice Number Or Fancy Number Tab as per your choice.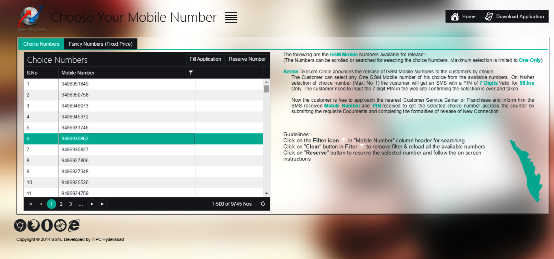 The Customer can select any One GSM Mobile number of his choice from the available numbers.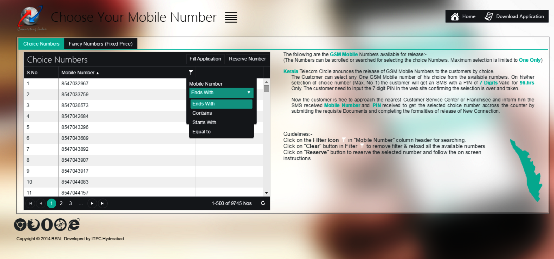 On his/her selection of Choice / Fancy number (Max. No 1), the customer have to enter their existing mobile number to get the 7 digit PIN number via SMS to the mentioned mobile number.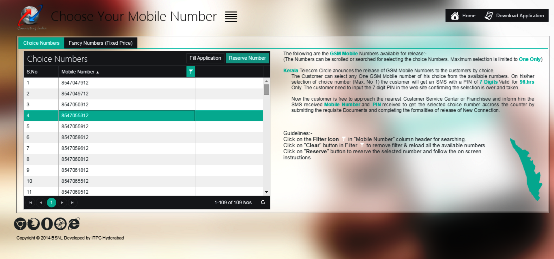 The customer need to input the 7 digit PIN in the web site confirming the selection of number.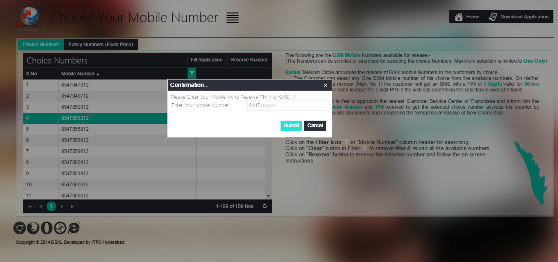 After Successful reservation of Mobile Number, subscriber needs to visit the nearest BSNL CSC or Franchise within 96 hrs along with requisite documents (passport size photo and ID proof) and PIN to get the prepaid connection as per the selected mobile number from Online Portal.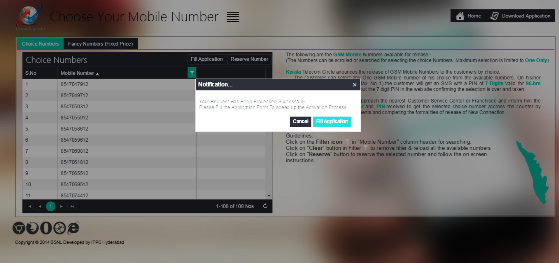 After reservation of Mobile Number, customer has to fill
the application form with necessary details and download the
application (not mandatory).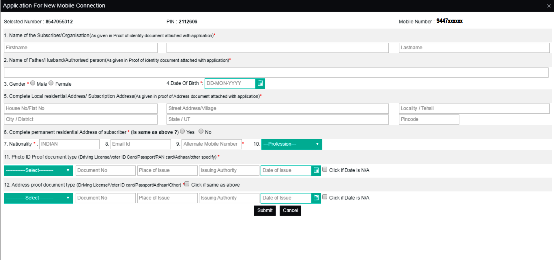 Choose your Mobile Number (CYMN) Scheme was launched in
all the BSNL circles to reach more and more GSM customers to choose and
reserve their mobile number by searching as their own via through
Online Portal.
Dear readers, have you tried BSNL Choose Your Mobile Number Portal? Please share your opinion about this excellent Online Number Booking portal by BSNL via comments.