Telecom Regulatory Authority of India (TRAI) has released the latest telecom subscription data as on 31st October 2014. As per this report, the number of broadband subscribers has increased from 75.73 million to 79.21 million, between September and October 2014.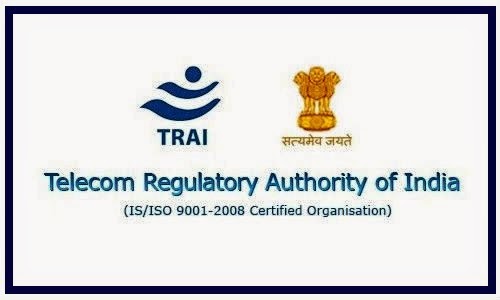 BSNL maintained the No.1 postion in the wired broadband segment with a market share of 63.13%. In wireless broadband segment, Bharati Airtel holds the No.1 position with 15.91 million customers.
The total number of telephone subscribers in India increased from 957.61 million at the end of September, 2014 to 962.63 million at the end of October, 2014, thereby showing a monthly growth rate of 0.52%.
There was a significant growth (around 5.75%) in Wireless Broadband (Mobile & Dongles) segment during October 2014. But wired subscriptions showed a minimal growth of 0.16%.
The Top Five Wired Broadband Service providers as on 31 October 2014

BSNL (9.97 million)

Bharti Airtel (1.40 million)

MTNL (1.13 million)

Beam Telecom (0.43 million)

YOU Broadband (0.41 million)
The Top Five Wireless Broadband Service providers as on 31 October 2014

Bharti Airtel (15.91 million)

Vodafone (14.15 million)

Idea Cellular (11.47 million)

BSNL (9.16 million)

Reliance Communications Group (6.48 million)
Dear readers, BSNL is always maintaining it's No.1 position in the Wired Broadband segment in India. Whether this trend can be changed by Reliance Jio with its 4G data network?
Please share your views with us via comments.