Targeting the the unbanked and under-banked population of India, Amdocs in association with Triotech will enable State Bank of India (SBI) to offer mobile financial services using BSNL's Network. This service will offer customers of any mobile operator to get a mobile wallet account.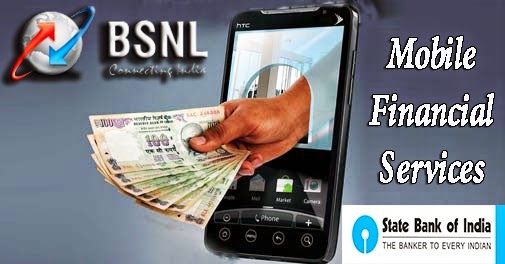 The solution will allow SBI and BSNL to support an extended ecosystem of multiple merchants and business correspondents (credit card companies, utility providers, employers) on the mobile network, enabling easy payment and top-up transfers to third parties.
Through this new project, SBI is targeting around
75 million households,
including millions of households in rural India.
This newly announced Mobile Financial Services solution will be delivered under a five-year contract.
Shri
Anupam Shrivastava, D
irector (Consumer Mobility) BSNL said:-
"Our partnership with SBI is an additional step in bridging the rural-urban digital divide, using BSNL's ubiquitous mobile network and wide reach of agents.
With a business model centering on branchless banking, and strong partners such as Amdocs and Triotech, we can ensure operational reliability and an efficient cost structure that will allow us to offer financial services, affordable for low-income households."
Amdocs Mobile Financial Services solution also includes a dedicated set of services, spanning consulting, implementation, systems integration, software and hardware operation, and maintenance.
Triotech, one of the partners of the project, will own the overall project management, including developing the end customer and retail application and portal, retail channel management and Tier 1 and 2 services.
Dear readers, please share your views regarding this new project by BSNL. Whether they can provide satisfactory service to people in rural areas?