India's Largest Broadband Service provider and National Telecom backbone Bharat Sanchar Nigam Limited (BSNL) has signed an agreement with London based
satellite services company

'INMARSAT' to provide satellite based telecom services in India.
DOT has given the
required license to

BSNL and they will set up
satellite gateway at

Ghaziabad.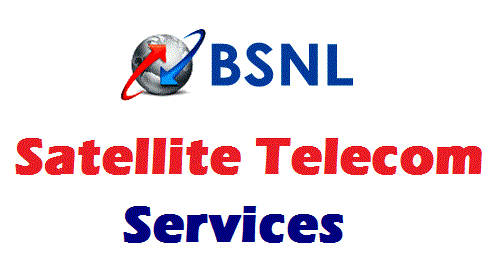 Through this agreement, BSNL will be able to offer satellite based broadband / telecom services using INMARSAT technologies in remote areas of the country. BSNL will also be able to meet the needs of the Defence forces.
The proposed satellite gateway will be built at an estimated cost of $8 million.
INMARSAT is a global satellite services provider and was earlier offering services in India through Videsh Sanchar Nigam Limited (VSNL). Satellite telecom services was practically shut down in India after TATA group taken over VSNL.
US based satellite services company IRIDIUM had also written to the Telecom Ministry seeking an opportunity to take part in the proposed project being undertaken by BSNL. IRIDIUM has said that it should be given a chance to bid for the BSNL project.
Satellite phone services are very much helpful in disaster situations and where there is no cellular / landline network. With BSNL satellite phone services, you can communicate from any where in the world. In India satellite phone services can be availed from BSNL in association with INMARSAT satellite phone services.
Whether this project will be helpful to provide Broadband connectivity to remote areas. Please share your views regarding the proposed Satellite phone services with us.