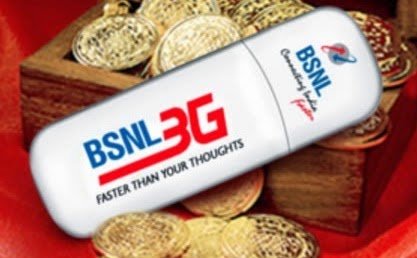 This offer is similar to Annual Data Plans available in BSNL prepaid services. Under this new scheme, customers can claim one Free 3.6Mbps Datacard with Postpaid Annual Data Plan – 2940.


The new scheme also offers reduced selling price of 3.6Mbps datacards for those customers who opts Annual Data Plan – 2050 or Annual Data Plan – 1110.


Annual Advance Rental Post-paid Data Plans
Sl No
Particulars
Annual Data Plan – 2940

Annual Data Plan – 2050

Annual Data Plan – 1110
1
Advance Rental
Payment in Rs.
(Excl. of S. Tax)
Rs. 2,940

Rs. 2,050

Rs. 1,110
2
Free Data
Usages
2.5 GB per month
for 12 months

1.5 GB per month
for 12 months40

0.75 GB per month
for 12 months
3
Base Voice Tariff
and other terms
& Conditions
Plan-225
Plan-225
Plan-225
These data plans are only available in annual advance rental optional only.
Pre-closure is not allowed in these plans.
Data Card Offer with Annual Post-paid Data Plans
Annual Advance Rental
Postpaid Data Plan
Price of 3.6 Mbps Data Card
Rs. 2,940
Free
Rs. 2,050
Rs.300
Rs. 1,110
Rs.600
Free Datacard offer is applicable only for 3.6 Mbps data cards till stock last.
The plan will be available in all telecom circles in India from 1st November, 2014 onwards.
Dear readers, please evaluate the performance of BSNL 3G data services in your area. Whether these offers will attract more 3G data customers to BSNL Network?