Cyclone Hudhud has caused severe damage to the three districts :
Visakhapatnam, Srikakulam and Vizianagaram of Andra Pradesh. When all private networks failed to provide dependable service in these areas, BSNL was the only operator which provides it robustness.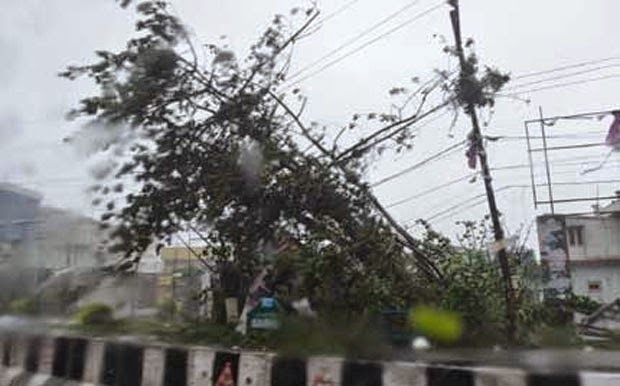 BSNL's extraordinary efficiency at the time of such a huge crisis, helped media and cops in carrying out relief operations in the state.
It was BSNL mobile networks effectiveness which helped people to contact their relatives and friends to know their well-being after 'Hudhud'.
As per the information from BSNL sources, "BSNL Mobile signals and Landlines functioned extremely well under trying circumstances. BSNL towers could radiate signals and render good services. In Visakhapatnam, Vizianagaram, and Srikakaulam BSNL was proved to be most dependable. About 15 of the 70 telephone exchanges have been damaged, including the big ones at Kirlampudi and Bheemunipatnam".
According to Chief General Manager BSNL, Andhra Pradesh, V. Srinivasan, it would take about a week to restore all the exchanges, but as of now about 70 per cent are working. Another challenge that the telecom major has been facing is power. All the exchanges need power and that is not available.
Dear readers, how did you evaluate the performance of our State run PSU during the relief operations in Andhra Pradesh?