For the convenience of flood affected people of J&K, state run PSU and National Telecom backbone Bharat Sanchar Nigam Limited (BSNL), announced that it would not charge its customers in Jammu and Kashmir for the telecommunication services for the month of September.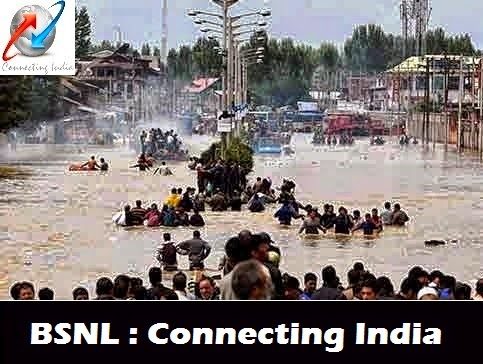 This will be a great relief to customers in the valley during the period when the state was hit by floods.
The announcement was made by
R N Sudhakar, Chief General Manager, BSNL, Jammu and Kashmir Circle.
He also informed that, BSNL J&K has achieved a great deal of progress in the replacement of Transmission Equipments at BSNL office in Lal Chowk and in partially restoring the mobile network, landline telephones, wireless telephone lines and internet facility.
At the same time, Idea Cellular also announced that the company will waive off charges for its services for the period they remained affected due to the floods for J&K customers.
Reliance Communications announced 50% waiver on voice packs and 100% waiver on data packs to customers in the flood affected region of
J&K
for the month of September 2014.
Dear readers, what do you think about the services offered by our telecom service providers during the rescue operations in Jammu & Kashmir? Whether all of them rose to the occasion to participate in the relief operations?