Radio Frequency (RF) fields are present in the environment ever since the invention of Radio. AM / FM transmission, Television, Radar etc. use RF filed. The intensity of these fields including the one that is used in Mobile Phones is very low.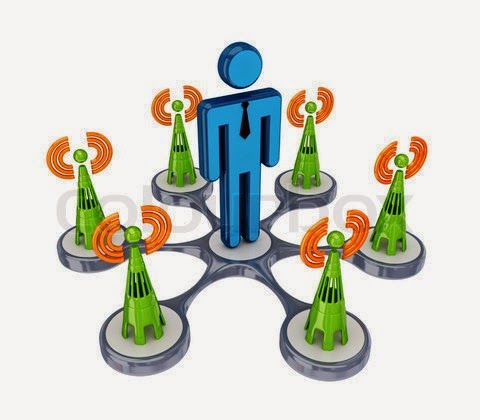 Mobile Phone Towers emit RF microwaves in the frequency range 800-100 MHz that are directed towards horizon.
So people staying near the tower will not receive any significant radiation.
Besides, the signal fades away rapidly over distance. Microwave is a non-ionizing radiation unlike X-rays or Gamma-rays that are ionizing. Ionizing radiation can cause biological damage. These RF fields do not have sufficient energy to produce direct biological effects. The RF fields generated near Mobile Towers are thousands of times lower than the recommended maximum exposure level.(Specific Absorption rate for Public: 0.08 watt / kg)
Scientific studies performed to date suggest exposure to low intensity non-ionizing RF fields do not impair the health of human or animal. The overall population exposure from mobile phone towers is extremely low and no increased risk for cancer or other diseases has been established.
From the above it is clear that, Mobile Phone Towers are not a health hazard for the Public as per available knowledge.
Complaint Handling System for Electromagnetic field (EMF) Radiation from Mobile Towers
Consumers can lodge their complaint
online on the DoT Web site
www.dot.gov.in through a link "Public Grievance – EMF Radiation"
. The work of testing the site for
radiation has been assigned to TCIL at present. The complainant can get the site tested by paying
Rs 4,000 to TCIL. In case the site is found to be non-compliant with respect to the desired norms
on testing, no fee would be charged from the complainant. The test results will be made available
on the Web site of DoT and will also be sent to the complainant through email and SMS.
TCIL will initially deploy five teams for this purpose that is expected to handle 15 complaints
per day. The EMF exposure limit has been lowered to one-tenth of the exposure limit standards
prevalent in 90 per cent of the countries. India now has one of the
most stringent EMF exposure norms in the world as Specific Absorption Rate value standards for
mobile handsets also have been revised.
Telecom Enforcement Resource & Monitoring (TERM) Cells of DoT have been conducting
audit on the self-certification furnished by the service providers. TERM Cell carries out test
audit covering up to 10 per cent of the base transceiver station (BTS) sites on random basis. For
non-compliance with EMF radiation standards, a penalty of Rs 5 lakh is liable to be levied per
BTS for each operator.
Dear readers, have you ever worried about the increasing number of Mobile Towers in our country. What is your personal opinion regarding the health concerns caused by the radiation from Mobile Towers?