PAN India
3G Service provider and India's National Telecom backbone Bharat Sanchar
Nigam Limited (BSNL) announced the launch of special Video Calling Offers for all GSM Mobile customers on the occasion of Festival season. Now, BSNL has made Video Call charge equal to that of Voice calls for all Corporate Prepaid Plans. Corporate plans are those plans which are available in all telecom circles.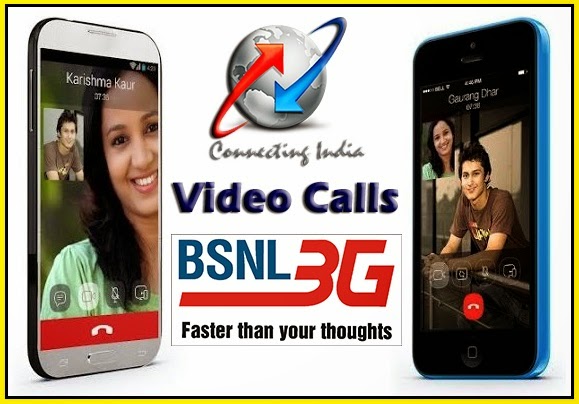 This offer is available from 20th September 2014 for a period of 90 days in all BSNL Telecom Circles. The
video call charges would be reduced up to voice call charges of the
plan only. However, reduced voice call charges through STVs will not
reduce video call charges further.
BSNL might have introduced such an offer in order to attract more customers to avail the exciting features of BSNL Video Calls.
Shri Anupam Shrivastava, Director (CM), BSNL Board
said "BSNL mobile customers will be able to enjoy excitement of video
callE at voice call charges dUring current festive season. We have
largest 3G coverage in the country which enables the best quality of
voice & video calls. The Offer has been given to our esteemed
customers as a good will gesture & also as a festival gift."


BSNL Corporate Prepaid Plans includes :
Readers,
how many of you are using Video Calls now a days ? Whether your
handsets are Video Call Compatible ? Will this offer attract more
customers to BSNL 3G ?