State run
PSUs, MTNL and BSNL are running in losses for many years and this caused
the Central Government to discuss the proposals to shut down these
state-owned companies. The list contains 10 companies which includes
BSNL, MTNL, Air India etc. and the list was prepared by Department of
Public Enterprises (DPE).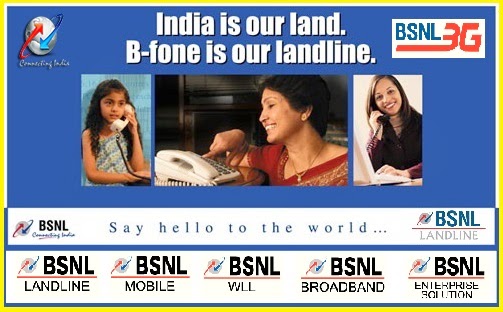 MTNL
and BSNL, the state owned telecommunication giants, were providing
services in the nook and corner of the country including remote rural
areas where private operators hesitate to provide services. These two
public sector companies are currently providing the lowest telecom
tariff to the people of India with seamless roaming services and PAN
India 3G coverage. BSNL also offering 'WiMax – 4G Wireless Broadband
Service' in selected telecom circles, including Kerala.

Department
of Telecom (DoT) thinking seriously on the options to close the
operations of BSNL and MTNL as a part of Governments efforts to deal
with heavy loss making Govt owned companies. DoT is also discussing the
merger of BSNL and MTNL in order to minimize the losses. MTNL is already
listed in stock exchange.
The
existence of government supported telecommunication company is very
much essential in Indian market since it will give more benefit to
consumers from unethical hike in tariff. From the current Telecom
market, we can clearly see that, these two public sector units are
providing service to the common people at the lowest and reasonable
tariff as compared to all other private operators whether it is
broadband, landline, 3G or EVDO. Infact, these two companies are acting
as price regulators in the telecom market.

Readers,
please share your views on the Governments decision to close the
operations of the sate owned telecom giants – BSNL and MTNL. Will this
move help the telecom consumers in India?