BSNL, the
state owned telecom company, has taken one more step for the convenience
of flood affected people of J&K. BSNL mobile customers who had lost
their mobile phones in recent floods or whose SlMs had damaged, may get
duplicate SIM free of cost.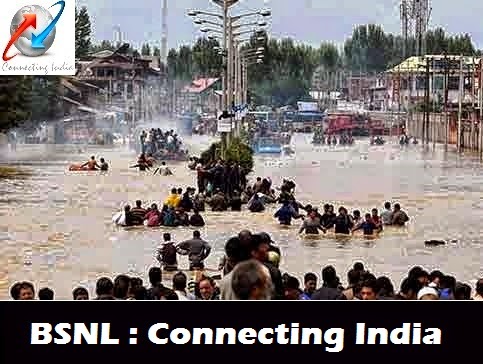 This offer of Free Duplicate SIM has been given to all prepaid and postpaid customers in Jammu & Kashmir.
Shri Anupam Shrivastava, Director (CM), BSNL Board
said "BSNL had already provided free calling facility for 10 days to
the people of J&K in flood affected areas. Our teams have worked
tirelessly day & night to restore mobile network and now almost
complete network has been made operational. This offer of FREE SIM has
been given to our esteemed customers as a good will gesture on
humanitarian grounds."
Readers,
how do you evaluate the performance of our Sate owned telecom operator
BSNL during the flood situation? Whether it is really helping the relief
and rescue operations?